Jozef Youssef. Kitchen Theory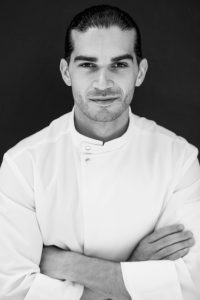 Those how research gastrophysics are inspired by neuroscience, but are much more interested in studying people's real-world food behaviours. This is the case with Jozef Youssef, founder and chef patron of Kitchen Theory, a collaborative project that focuses on the development of multi-sensory events, experience design and research into sensory gastronomy carried out in collaboration with Charles Spence of Oxford University's Crossmodal Department.
His project includes an online resource dedicated to all things about food science and culture, including campaigns such as 'The Chef & The Scientist', in which the Kitchen Theory includes its findings with the public and raises awareness and inspires a growing interest in multisensory perception and crossmodalism in gastronomy.